a possibilidade de adotar inovações experimentadas em outros setores/âmbitos diversos è a grande oportunidade atual das empresas !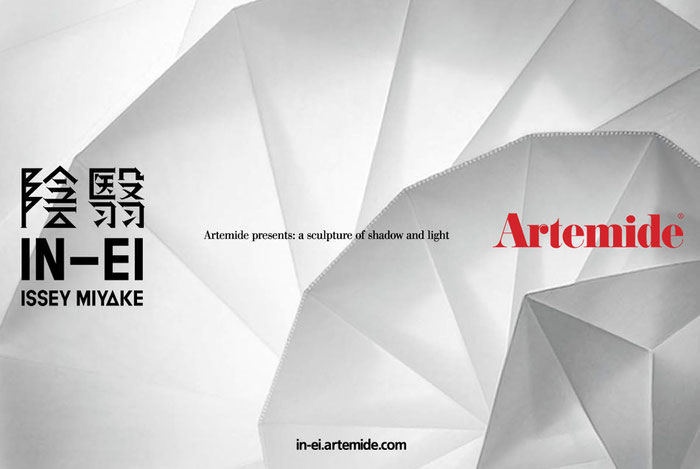 Este termo, ainda pouco conhecido, è o que dà lugar a um transferimento de conhecimento inter-setorial extremamente inovador! Se fala de crossfertilization para indicar um fenómeno de interdisciplinaridade, ou seja, relação/contiguidade entre diversas áreas do saber humano, não estando encerrada em uma determinada área mas em seus confins, aqueles espaços entre uma área e outra.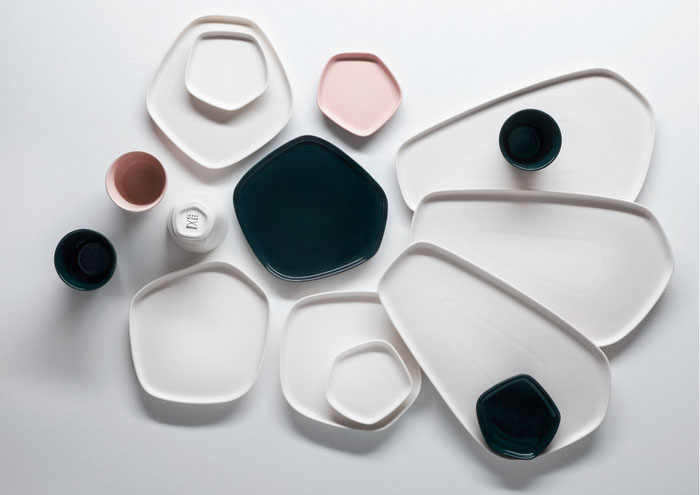 "Le opere d'arte aumentano di valore col passare del tempo. Ecco perché il nostro lavoro è giudicato così strano. Un istante dopo essere stato acclamato, un modello viene copiato in lungo e in largo, e diventa proprietà di tutti. Quando uno stile è considerato vecchio viene scartato. Il fashon design non è arte. Non credo che dovrebbe essere considerato arte nè io un artista. Non creo i miei abiti per il museo. (...) Ho sempre cominciato dall'osservazione del corpo, perché è questa la cosa essenziale. Il corpo è eccitante. Il mio più grande desiderio è fare degli abiti che creino la stesa eccitazione del corpo." (Issey Miyake, 1983)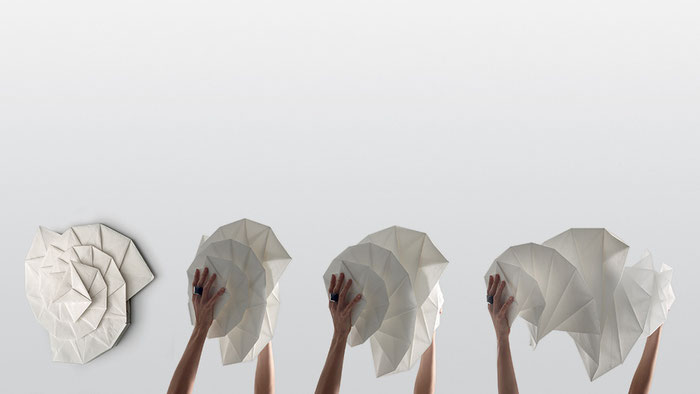 Em um vestido ou acessório existe sempre alguma coisa que pertence a um determinado tempo, justamente porque a moda, segundo meu ponto de vista, è história que se veste. Depois temos os outsiders visionários, e então as coisas mudam: Issey Miyake è um deles, que geralmente vai contra a corrente, captando no zeitgeist os humores do futuro próximo e que, em mais de 40 anos de carreira atravès deste modus operandi criou uma linguagem única, feita de formas, materiais e tecnologias que nos deixam, gostando ou não, sempre maravilhados. Ele cria o que chamamos de uma moda timeless.
Esta tambèm foi a abordagem que percebi ter sido o plano de fundo de sua recente mostra, "The Work of Miyake Issey" na National Arts Center de Tokyo, cujo teaser pode ser visto aqui (https://youtu.be/cNdHpFd5UlE). Ela testemunha não apenas seu espírito de avant-garde mas a grande unicidade de seu trabalho que ele ama definir como "fazer coisas". Em um grande percurso expositivo, a mostra conta desde as primeiras experimentações dos anos 70 atè o momento atual, com uma moda concebida como relação tecido-corpo, junto a uma arte dos materiais que elogia as geometrias e a obsessão maior de seu percurso: as pregas! Não è a primeira vez que ele è celebrado em um espaço tào prestigioso: em 1982, participou da exibição "Intimate Architecture: Contemporary Clothing Design" no Massachusetts Institute of Technology, onde o foco jà era a sua moda vista como um design arquitetònico. Na década seguinte, em 1998 a Fondazione Cartier em Paris realizou a mostra "Issey Miyake Making Things", que depois foi realizada em New York e Tokyo.
O design è uma paixão antiga de Issey: em 1960 ele enviou uma carta ao World Design Conference que acontecia pela primeira vez no Japão, na qual exprimia o seu desacordo pela exclusão da moda das disciplinas do design. Este fato, mais a sua visão artística (è tambèm escultor), junto da sua predisposição ao uso de novas tecnologias, permitiram que pudesse realizar, nas suas coleções de moda, um mix de origami e hi-tech, de minimalismo junto de artesanato complexos.
Um traço comum a outros estilistas contemporàneos è a sua colaboração e contaminação entre saberes e figuras profissionais como designer gráficos, engenheiros, arquitetos e demais figuras criativas, reunidas todas no Miyake Design Studio fundado em 1970. Aqui o pensamento projetual è uma açào fundamental pois serve de estímulo continuo para novas soluções na pesquisa de tecidos e na confecção de moda singular.
Desta forma, desde 2010 ele tem obtido um grande sucesso tambèm na área de design de produto, no segmento de luminárias principalmente, com a grande trendsetter do setor, Artemide, a ponto de vencer em 2014 o Premio Compasso d'Oro ADI para a coleção IN-EI Issey Miyake, desenhada por ele e Reality Lab. O processo 132 5. Isley Miyake no qual se baseia a lâmpada premiada è um método genial para criar vestidos e constitui um exemplo de como ele atingiu o mais alto grau na pesquisa de materiais e processo para o design em geral. Aqui, o mundo da criatividade sartorial se encontrou com a análise matemática: o tecido utilizado è capaz de assumir e manter formas em 3D!
Este prêmio contempla na verdade a relação que Miyake criou com a moda desde o princípio: seus conceitos de presença e ausência, ou seja, aquilo que existe no espaço vazio entre a pele e o tecido graças ao movimento do corpo. A sua pergunta aqui è sempre a mesma: como envolver o corpo, que è tridimensional, com um outro extrato de tecido que ao invés è bidimensional? Ele tenta responder sempre atravès da realização de roupas com uma única peça de tecido, que não serve para reduzir a quantidade de material, mas para plasmà-lo como se fosse uma autêntica escultura para vestir resultando em uma espécie de Alaia minimalista, podemos ousar dizer. Que seja papel, silicone, fibra natural, resina, não importa: qualquer material pode ser utilizado.
Os resultados de sucesso são muitos: começando pela coleção Pleats Please!, inicialmente pensada para William Forsythe Ballet de Frankfurt em 1993, a linha A.POC de 1998 (acrônimo de A Piece Of Cloth) que faz parte da história da moda contemporânea: representa uma maneira inteiramente nova de fazer roupas, que nada tem a ver com agulhas e bobinas, ou ainda a série 132.5 de 2010, com a colaboração de seu engenheiro têxtil Manabu Kikuchi, que resultou um tempo depois na bolsa mais copiada da década, a Bao Bao Bag.
Com seu modo de ver a moda atravès da arte, do design e da pesquisa de materiais, ele rompeu os esquemas e determinou uma nova forma de vermos as demais coleções do fashion system. Fundindo a poesia e a praticidade da tradição japonesa com a arte abstrata, tecnologia moderna e funcionalidade, ele è um ótimo exemplo de crossfertilization na atualidade.