atualmente os belgas, no design, enfatizam o confronto e os pontos de convergência entre designers e empresas de manufatura.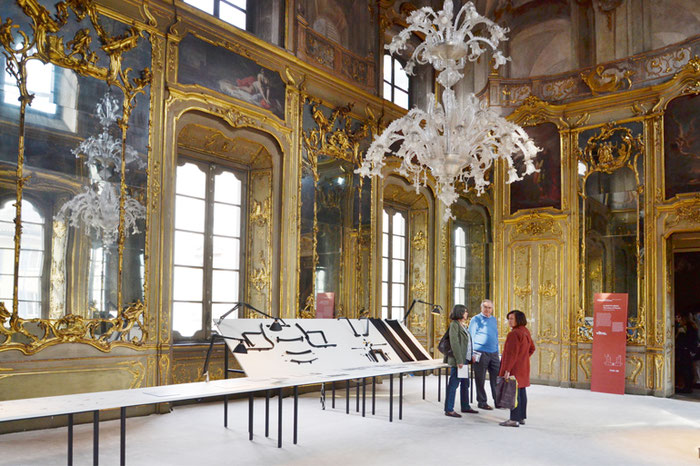 0 Palazzo Litta que visitamos no  #InputsFromFuorisalone è um edifício histórico de 1642 situado em pleno centro de Milão e que è considerado um dos exemplos mais importantes da arquitetura Barroca milanese. Foi quase completamente destruído pelo bombardeio dos aliados na Segunda Guerra Mundial, no dia 13 agosto de 1943 que tambèm destruiu centenas de outros prédios históricos por toda a Itália.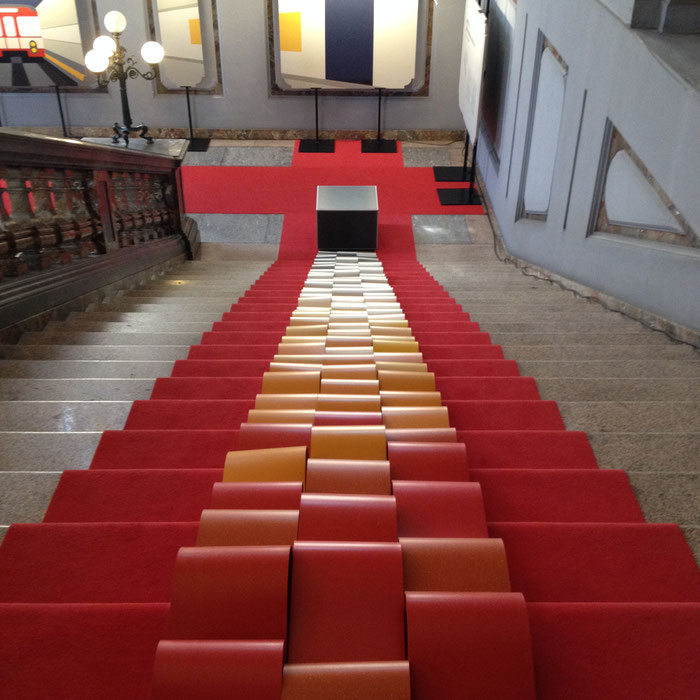 O andar chamado "piano nobile" è um dos elementos que mais de todos contribuiu à sua fama, nào pela sua intrínseca qualidade mas pelo teatro de personagens ilustres e eventos importantes para a cidade de que foi responsável. Este ano, como vem sendo hà algum tempo, ele abrigou a mostra Belgian Matters, da Bélgica (regiões de Bruxelles,Vallonia e Fiandra) e A Matter of Perception: Tradition & Technology, em parceria com a revista DAMN°, que apresentava o trabalho resultante da união insólita entre 13 designers com diversas empresas. A Matter of Perception que è o motto de sempre das mostras belgas no Fuorisalone, une os dois termos de conceito de matèria e percepçào, sublinhando como o design pode ser realizado buscando um contato sensorial com o usuàrio.

Em colaboração com a revista DAMN°, deram vida a uma série de produtos e protótipos realizados ad hoc e que enfatizam o confronto e os pontos de convergência entre designers e empresas de manufatura, num interessante mix de competência e experiências.

Em cada mostra que visitei meu olhar dirigiu-se para as tendências, ou seja, aquilo que virà e que jà foi parcialmente colocado no mundo pela visão de vanguarda dos criativos presentes. Seja em formas, cores, mas principalmente conceitos. Por isso, selecionei designers, mostras, e grupos criativos que temos que estar de olho, que chamo de projetos trendsetters (lançadores de tendências). Neste caso, foram: 
PROJETOS TRENDSETTERS

O que me chamou a atenção, além da location, foram as conexões mostradas que são a característica do design belga, que è muito orientado verso o mundo e surpreendentemente livre de confins setoriais. Cito Thomas Lommée & Christiane Högner e o studio Kidnap Your Designer, além de Physix, a cadeira dinâmica idealizada por Alberto Meda que recorreu à combinação de elementos flexíveis e rígidos, e o especial projeto Touching Tales, The Alcantara®Experience patrocinado por Alcantara® que contou com a participação de Formafantasma e Anton Alvarez.
Gostei muito tambèm da nova marca valerie_objects de Anversa dos designers Axel Van Den Bossche, Frank Lambert e o art director Veerle Wenes e por fim, nào poderia deixar de citar o projeto incrível da mostra Caos -  que falaremos no pròximo post - fruto do Laboratorio di Design dos professores Andrea Branzi, Michele De Lucchi e Francesca Balena Arista na Scuola del Design del Politecnico di Milano: 14 modelos em escala 1:10 realizados pelos estudantes são o resultado de uma profunda reflexão sobre os espaços habitados do homem contemporâneo que nada ficou devendo à mostra Stanze (maravilhosa!) da Triennale di Milano, aliás.