Você está cansado das notícias de banalidades de seus amigos de Instagram e Facebook?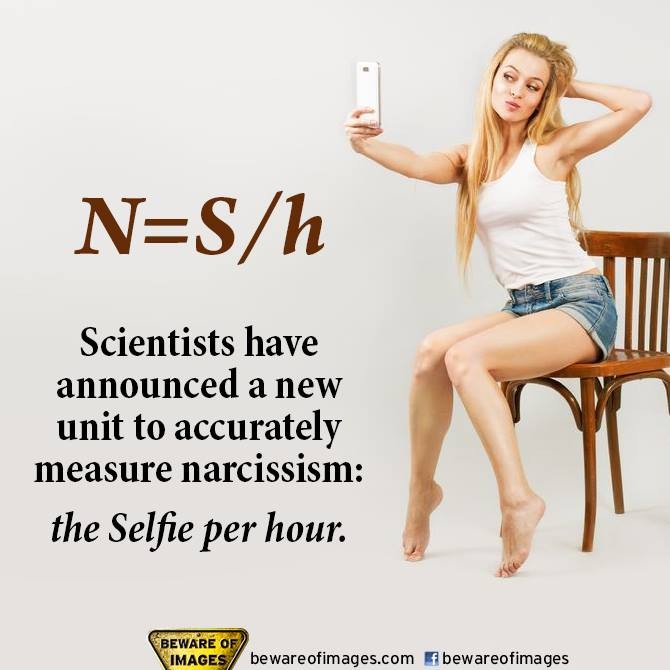 Nào pode mais com aquele seu camarada online que depois de cansar de postar um selfie diário agora vive postando que tipo de shampoo usa nos dias ímpares? Ou seja, toda a sua comunicação gira em torno de si mesmo, umbigo junto? Estamos falando então, de um possível Narciso Digital.

Nos tempos atuais a psicologia tem tido bastante trabalho com o Distúrbio Narcisistico de Personalidade ou Narcisismo, que è muito complexo inclusive, pela sua variedade de características. Como reconhecer? Vocè pode fazer o teste aqui para si mesmo, mas de forma geral, as pessoas com esta personalidade geralmente possuem um sentido de superioridade, uma exigência de admiração e uma falta de empatia acima do normal.

Christopher Lasch (historiador e critico social), là no fim dos anos 70 com seu clássico The Culture of Narcissism (1979), nos explicava o quanto a nossa vida jà era vivida com um individualismo exasperado em todos os níveis, que deu origem, em 2007 à nomenclatura Generation Me, da psicóloga da Universidade de San Diego e escritora do Times, Jean Twenge. Porèm ambos nào previram que um dia viveríamos a síndrome do Selfie in Instagram, que è como os psicólogos atuais estão chamando esta mania por aqui jà hà um bom tempo. Eles afirmam que a "epidemia narcisistica", que nasce nos 80 e chega atè o nossos dias cresceu na mesma medida da obesidade.
E, infelizmente, ao ler o artigo "Me! Me! Me! Are we living through a narcissism epidemic?" no The Guardian semana passada, ficou bem claro para mim que esta nào vai passar nem arrefecer. Porquê? Abaixo: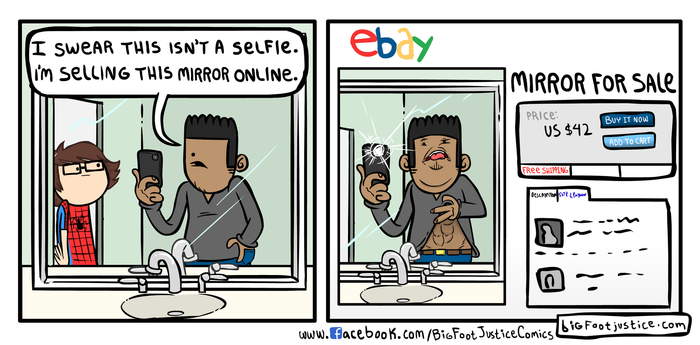 Segundo a escritora e jornalista Zoe Williams, ela se tornou uma rotina para que as celebridades  transmitam as mais banais informações e encham Instagram com as fotografias dos momentos mais importantes do dia delas: nos chama a atenção justamente porquê, para um personagem famoso, nada seja banal. Mesmo que seja uma xícara de caffè com o resto da brioche que acaba de consumir no caffè da manhã… Algo como fez Mark Zuckerberg jogando sua filha literalmente no mundo de Facebook - sem que ela ainda saiba do que se trata e possa ao menos escolher se quer participar - com seu primeiro banho, sua primeira vacinação, e etc.

Para quem administra os sociais network da rede, saber quem clicou e onde pelo "like" e a quantidade de "followers" è um grande negócio para medir o grau de satisfação dos interessados, mas o que acontece quando o mecanismo de auto-promoçào se torna um modelo viral para imitar, atè para um adolescente no interior da Amazônia?

A civilização tecnológica nos convida a economizar no plano afetivo e evitar as ocasiões de confronto com os outros, enquanto te convida a consumir o máximo de tudo: começa-se a substituir as relações humanas com investimentos sobre objetos, que ficam aonde você os deixa, sem que coloquem em jogo a tua personalidade. Este comportamento è muito reforçado por aquela espécie de pai que satisfaz cada desejo do filho, para evitar o mínimo conflito, e isso tem graves conseqüências no crescimento psíquico. Subtrair os próprios filhos da responsabilidade, de provas de merecimento e da frustração contribui a criar gerações autogratificantes e autoreferenciais onde o Outro è apenas uma pessoa que disturba, que "enche o saco".

Enfim, enquanto buscamos uma via de saída para este impasse de comportamento atual (e futuro), comento que existe felizmente um narcisismo saudável, composto por aquelas pessoas carismáticas, assertivas e seguras de si que, galvanizadas dos cumprimentos e elogios, obtêm fama e reconhecimento na sua comunidade de pertencimento. São homens e mulheres fortemente determinados, donos de si e que podem ser capazes de uma leadership empática e segura. Geralmente suas personalidades chegaram neste ponto depois de terem superado um passado triste e turbolento graças à uma terapia ou encontro de sorte com um maestro, um amigo ou uma figura que os ajudou.

A quem interessar, abaixo deixo uma bibliografia sobre o tema:
American Psychiatric Association. (1987). Diagnostic and statistical manual of mental disorders. Rev. (3rded.). Washington DC: Author.
American Psychiatric Association (2000). Diagnostic and statistical manual of mental disorders- text revision(DSM IV-TR). Washigton DC: APA.
Beheary, W. (2013). Disarmare il narcisista. ISC Editore
Dimaggio, G., Fiore, D., & Salvatore, G. (2007). Avoidant personality disorder: model and treatment. In: G.
Kernberg, O.F. (1967). Borderline personality organization. Journal of the American PsychoanalyticAssociation, 15, 641-685.
Kernberg, O.F. (1967). Factors in the psychoanalytic therapy of narcissistic patients. Journal of the AmericanPsychoanalytic Association, 18, 51-85.
Kernberg, O.F. (1984). Severe Personality Disorders: Psychotherapeutic strategies. New Haven: YaleUniversity Press.
Kernberg, O. F. (1998). Pathological narcissism and narcissistic personality disorder: Theoretical backgroundand diagnostic classification. In E. Ronningstam (Ed.), Disorders of narcissism: Diagnostic, clinical,and empirical implications (pp. 29−51). Washington DC: American Psychiatric Press
Lowen, A. (1983). Il narcisismo. L'identità rinnegata. Feltrinelli Editore.
Wink, P. (1991). Two faces of narcissism. Journal of Personality and Social Psychology, 61, 590-597.
Wink, P. (1992). Three narcissism scales for the California Q-set. Journal of Personality Assessment, 58,51−66.