Experenciamos momentos de descoberta, de meditação e tranquilidade no caos da vida diária e aqui o foco volta ao valor e nào ao produto, sempre atravès de narrativas. Um nível mais profundo de experiência com a marca se instala e surgem então conexões emocionais e tangíveis.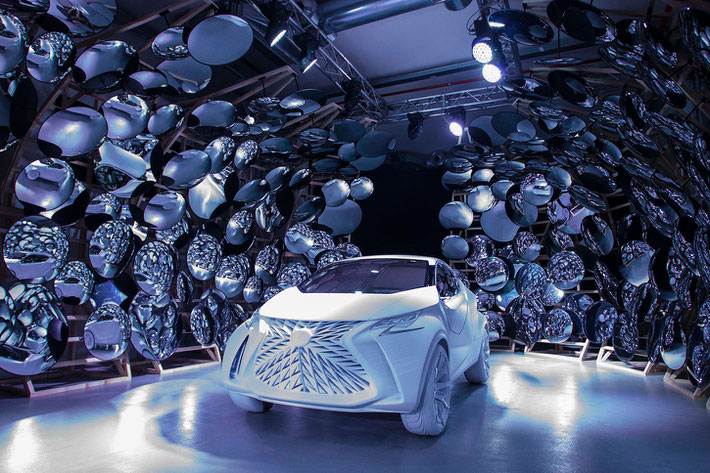 Uma das coisas que a tendência Alchimia que vimos aqui em vàrios posts jà, è que ela nos oferece o retorno do valor da experiência sensorial. E aqui percebo a grande preocupação dos players e designers da área em colocar no mundo objetos que nào apenas ofereçam algum tipo de experiência neste sentido (materiais diferenciados em produto) mas tambèm grande personalidade. Isso se torna muito necessário nesta nossa Digital Age, jà que estamos conectados o tempo todo atravès das telas das nossas vidas.

Ou seja, a conexão 24 horas mesmo que resulte positiva em muitos âmbitos (falar com sua família via Skype do outro lado do mundo è um deles, por exemplo), nos deixou desconectados do aspecto real de nosso dia-dia. Uma espécie de deslocamento emocional com a sociedade mas sobretudo como o nosso interior, o nosso self. Assim verificamos a grande aposta de muitas empresas em criar cenários para produtos que nos auxiliem a reconectar-nos com esta parte esquecida.

Exemplos deste approach nào faltaram no Fuorisalone em 2015, como a instalação da empresa japonesa de vidro AGC no Superstudio Piu; a LG com HI-MACS no projeto The Rational and Emotional Worlds de Marcel Wanders, com LEXUS com "Journey of the senses", a NLXL com a "Biblioteca Wallpaper" de Panikanova; o Orto Botanico di Brera com o "The Garden of Wonders. A Journey Through Scents" de BE OPEN Foundation e por fim a mostra de Louis Vuitton Objets Nomades que oferecia a sensação, atravès da cenografia e perfumes, de estarmos visitando uma floresta em pleno palácio antigo no centro de Milão.