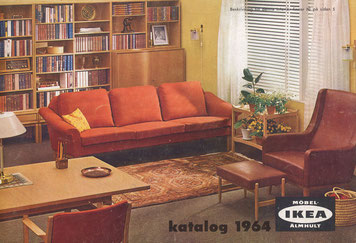 Jà terminamos o nosso Report de Tendèncias para 2016, e uma parte dele serà disponibilizada aos leitores atravès de mais um ebook do Projeto Conteùdo. Enquanto isso, trago por aqui um dos elementos que ainda constituem grande parte da inspiraçào para muitas empresas de mobiliàrio em 2016-2017: o fenòmeno …Vintage.
Na moda, nos objetos, no design de mobiliàrio, na cultura, no lifestyle (estilo de vida), principalmente o da Geração Y ou Millenials, mas tambèm seus pais, esta "busca do passado" està cada vez mais no presente, influenciando muitas das escolhas de objetos de consumo. Mas, ainda?
Mulheres-como pinup 50s, o sucesso de Lana del Rey (acima uma imagem sua que a retrata como uma mulher dos anos 60) na rede de moda Urban Outfitters, a volta das mesas de fórmica, o design gràfico com cara de "antigo" sào manifestaçòes no concreto de um fenômeno mundial, fortemente vivido na nossa sociedade ocidental.
Ele sempre existiu, para deixar claro, mas explodiu em 2007 com o lançamento de Mad Men (jà postei aqui sobre sua influència no mobiliàrio, lembram?). Na sequência da série, a febre retrò aproveitou o resto da cultura pop: Amy Winehouse com aquele seu jeito anos 50, ganhou 5 Grammy Awards em 2008, e neste mesmo ano um grupo de pessoas salvou a produçào de Polaroids dando origem ao The Impossible Project. No cinema, em 2011 o filme The Artist, em preto e branco, de Michel Hazanavicius chegou em Hollywood, sendo premiado pelo Oscar.
O vintage nos tranquiliza…
À força de ouvirmos e sentirmos que o amanhã é incerto, como poderia a Geração Y se acostumar a olhar para o amanhà? O medo do futuro é uma das razões para a nossa mania de coisas vintage ou rétro… Penso que quando visitamos o passado, queremos na verdade buscar nas raízes motivaçào para vivermos  o presente. O sucesso de tantos elementos na arte, no cinema, na moda e no design, seria para a nossa geração uma espécie de "cobertor de segurança", uma pedra talismà para segurarmos no meio de uma era e de uma sociedade na tempestade. Esperando o que virà.
Da outra parte, diria que è atè perigosa esta nossa volta ao passado como fonte de segurança, porque na verdade é um passado revisto, fantasiado, com a sua prte sombria esquecida. A amnésia geral parece alimentar o discurso eterno de "era melhor antes" nestes períodos  de crise. E' o famoso paraíso perdido, mesmo que ele não fosse um paraíso. Há um lado fantasia, açucarado, justamente para torná-lo perfeito e hipnótico…
Enquanto isso, muitas players de Design continuam "desenfornando" suas parcelas de passado em produtos, que, felizmente, alèm de confortàveis para nossas lembranças, sào interessantes. Vejam neste site que acompanho semanalmente alguns exemplos e inspirem-se!